Why this Boom isn't Bubble 2.0
John Battelle and Fred Wilson have written great posts explaining why the surge in valuations and VC rounds raised by Internet companies is very different from the 1999-2000 bubble.
Most entrepreneurs are naturally optimistic. I've been working at startups for 15 of my 30 years, and I've seen a lot of companies fail outright or fail to reach their potential. That includes shutting down a fledgling business I started in 2001 because timing wasn't right for the idea. So believe me when I say I'm more pessimistic than most entrepreneurs.
It's easy to forget the details from 10 years ago, which is why news like Cheezburger Network's $30 million VC round sounds like a bubble.
10 years ago, a startup raising $30 million would waste much of that money on a Superbowl ad or poorly-targeted banner ads. Now, many VCs wisely forbid startups from using VC money to buy traffic. You can get a lot more value out of $100k on a top developer than Google ads.
Most well-managed internet sites earn a penny per pageview. Since the Cheezburger Network has 375 million pageviews per month, that's $3.75 million in revenue per month, or $45 million per year in revenue. There are a lot of smaller humor sites run by people who lack Ben Huh's pizazz and access to Venture Capitalists. He can use that money to buy up their sites and achieve economies of scale.
Many of the costs of starting and running an Internet business have decreased dramatically -- servers, bandwidth and software -- while potential advertiser dollars have soared. To illustrated how much has changed, take a look at these pages from the May 2001 eCompany magazine. Note the derision aimed at companies like Amazon, Buy.com, and Priceline that have arrived at sustainable and profitable business models.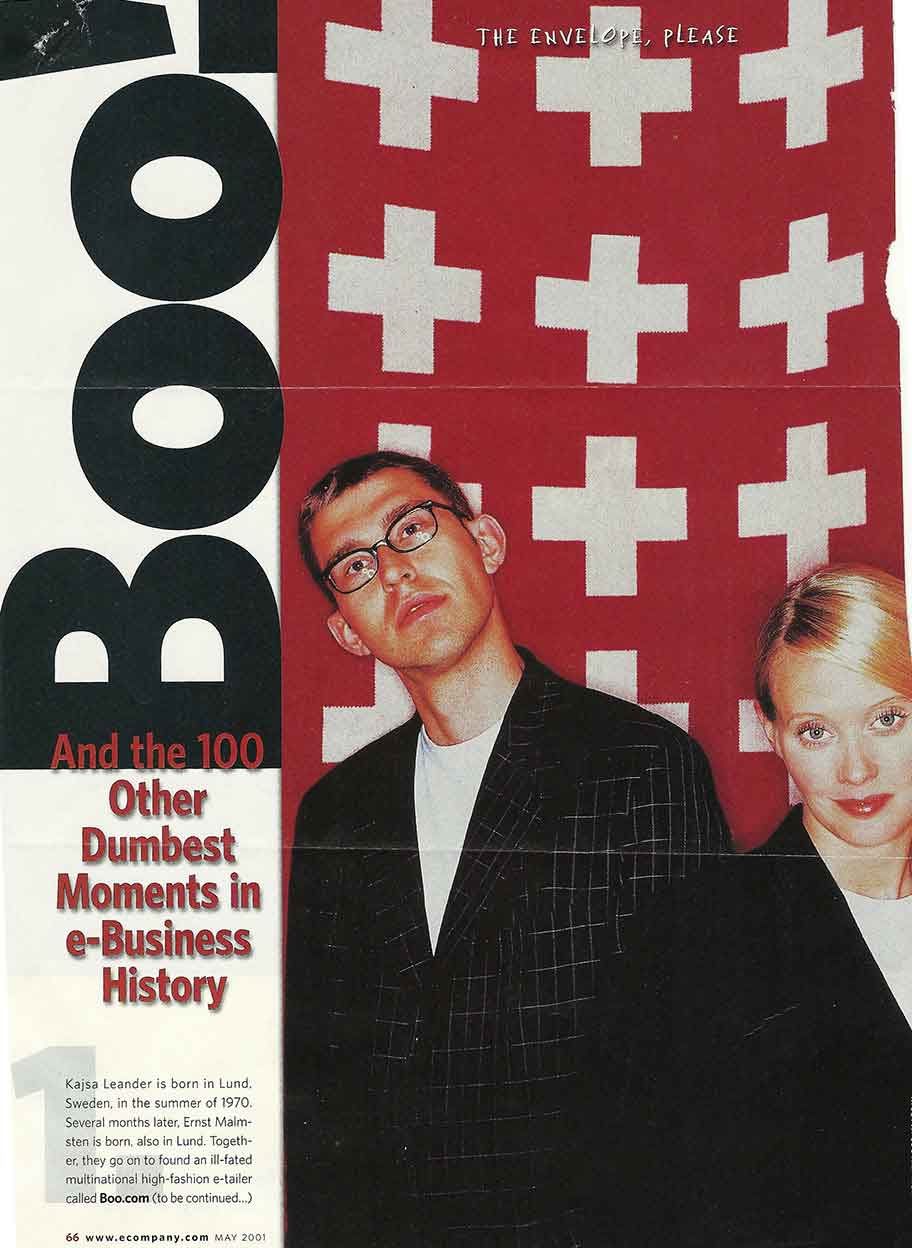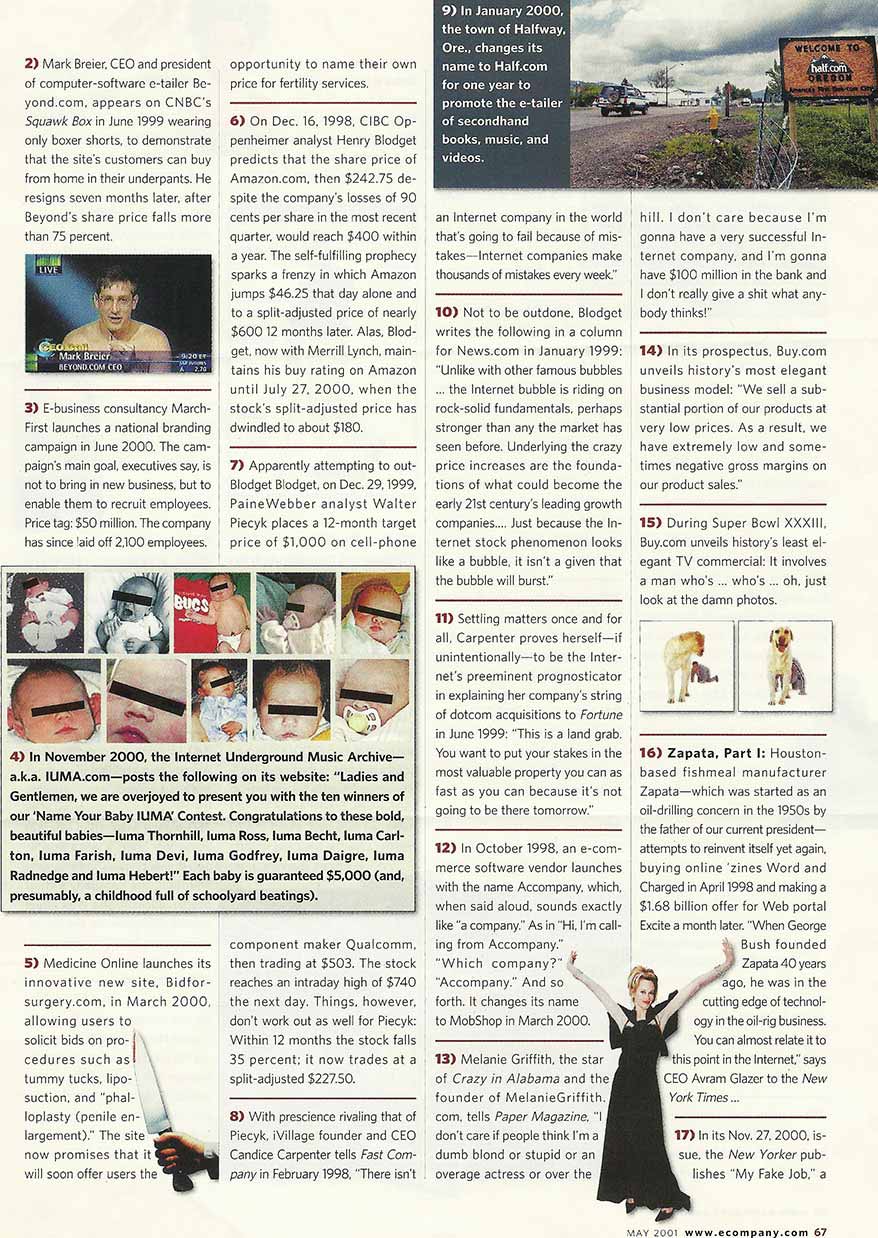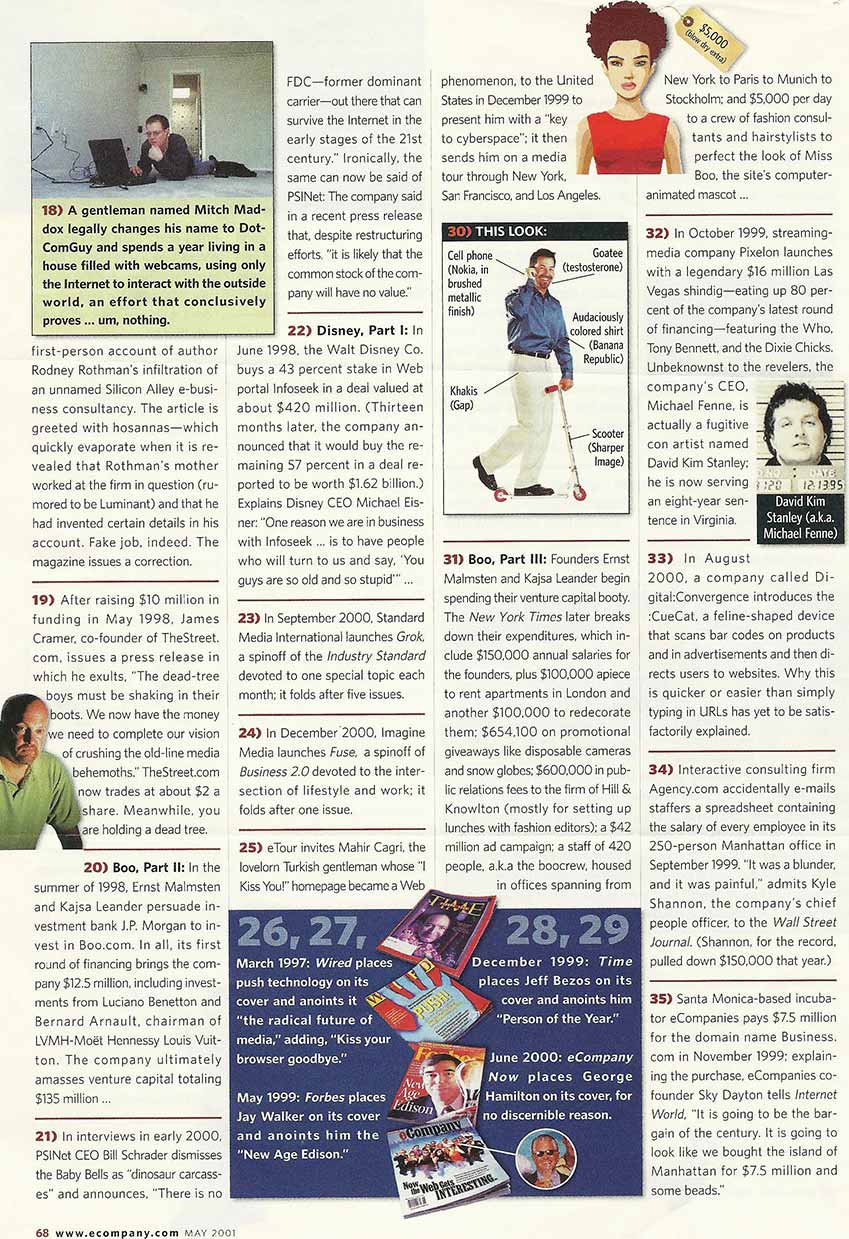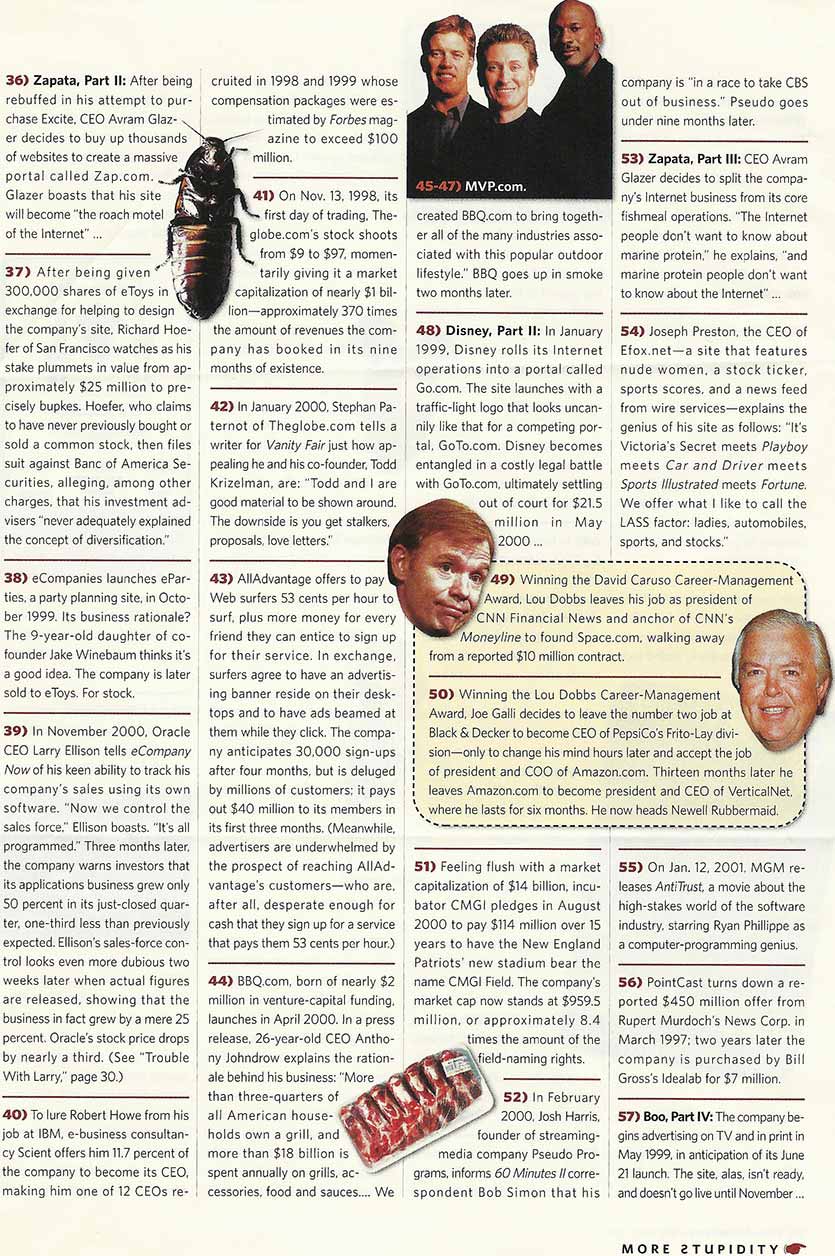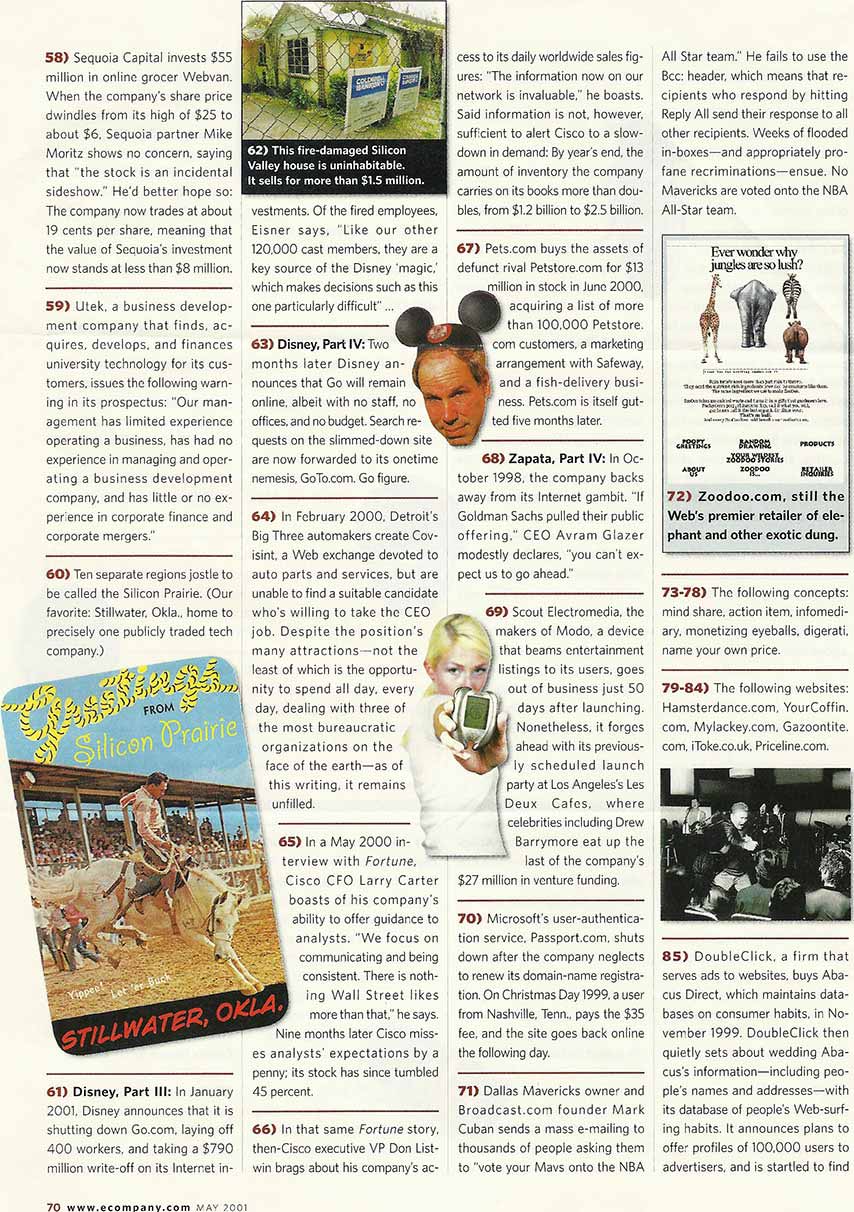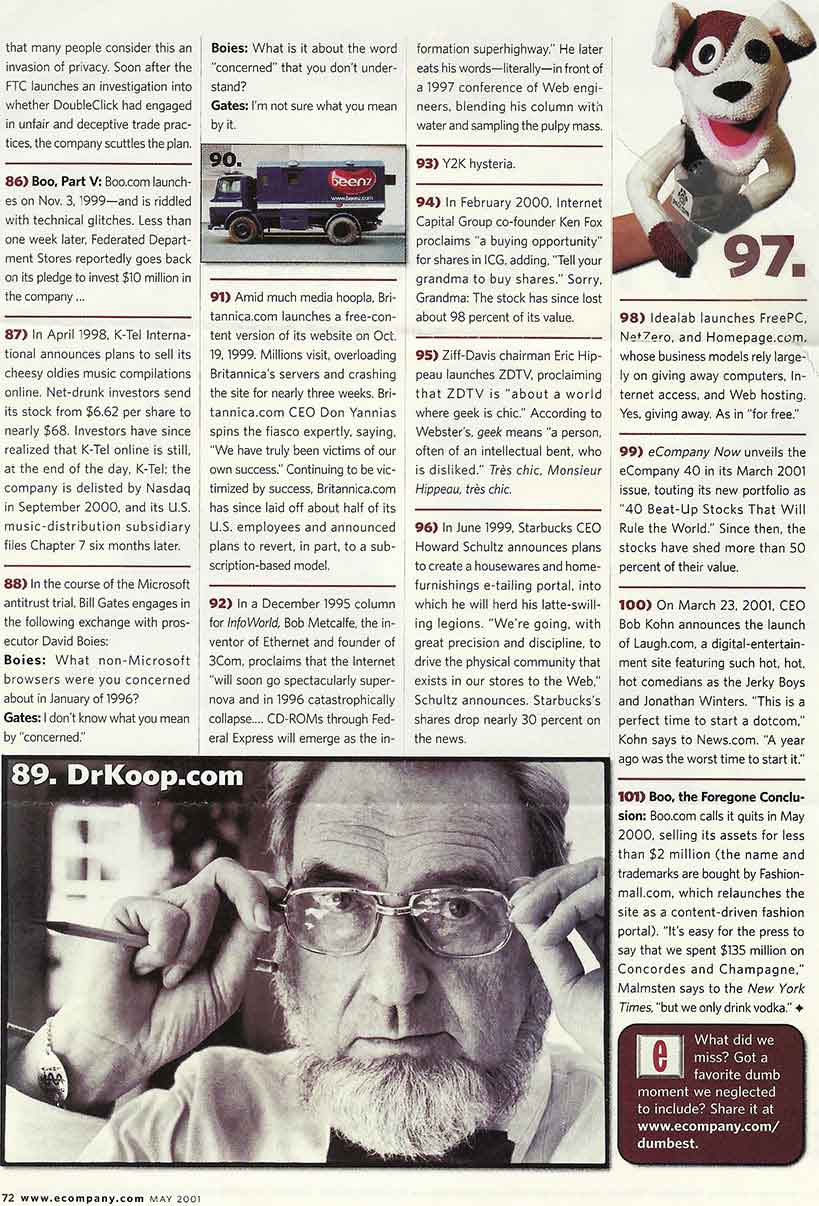 Helpful site?
Buying products I link to on Amazon gives me credits at no cost to you. As an Amazon Associate I earn from qualifying purchases.